Winter Tire Safety
December 13, 2019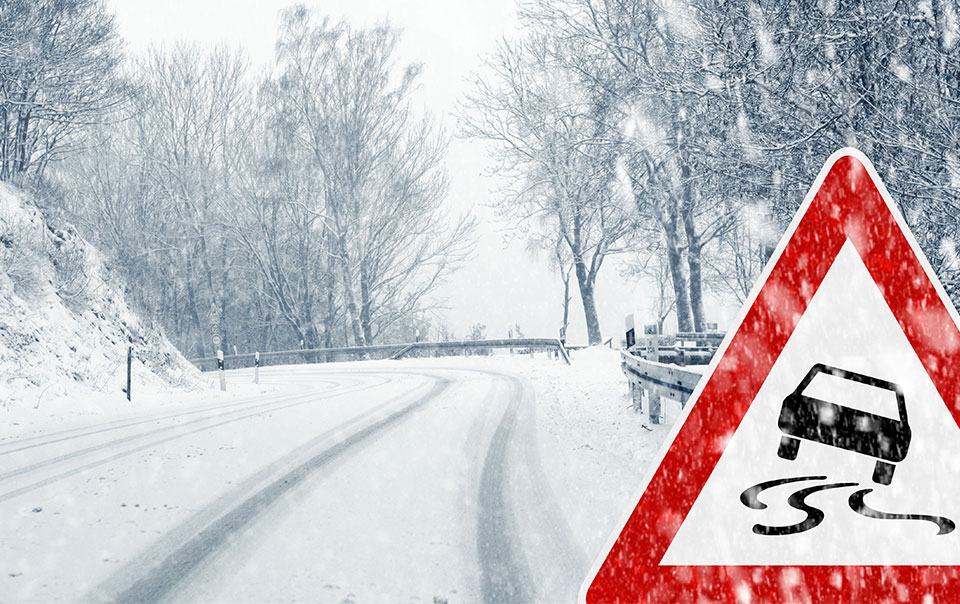 Are your tires ready to face Mother Nature and all the snow she plans on dumping this winter? Are you prepared to pay a fine of $650 or more? If you have answered NO to either question, keep reading!
Effective August 2, 2019, Colorado passed legislation to help residents stay safe while driving on the snowy roads. The new law, which now affects passenger vehicles, motorists must have either snow tires, tires with the mud/snow designation, a four-wheel drive or all-wheel drive vehicle. The tires will also need at least 3/16" of an inch tread in order to comply with the new law.
The Traction Law will be in effect from September 1 through May 31 of each year for those driving on I-70 from Dotsero to Morrison and all vehicles will be required to carry equipment if driving this 126-mile stretch. Tire chains, or tire socks, will need to be kept in the car during this time.
In the event of a severe storm, the Colorado Department of Transportation will implement a Passenger Vehicle Chain Law, also known as Code 16. If this code is issued, the roads will start closing and you will need to seek a safe area off the highway.
If you are stopped for faulty equipment, you could be issued a fine of $130 or more, and if you are impeding traffic, you could receive a fine of $650 or more!
If you need equipment due to this new law, take note of your tire size for the correct chain size, then visit your local automotive parts store, or locate them online. Also, take some time to practice putting them on your tires ahead of time and consider keeping a pair of work gloves with them as it will be cold, and you will get dirty putting them on.
To keep tabs on road conditions, visit www.codot.gov/travel or www.cotrip.org where you can sign up for free traffic and road condition alerts via e-mail or text. Both sites offer access to road cameras in real-time, road closures, construction work, and much more. You can also visit your smart phone's application store and download apps that can be of assistance.
Remember, check road conditions before traveling, drive safely, and arrive alive to your destination!